Announcement of the first Northern Network for Medical Humanities Research (NNMHR) event of 2023!
Online only.
'Medical Humanities and the Ethics of Editing'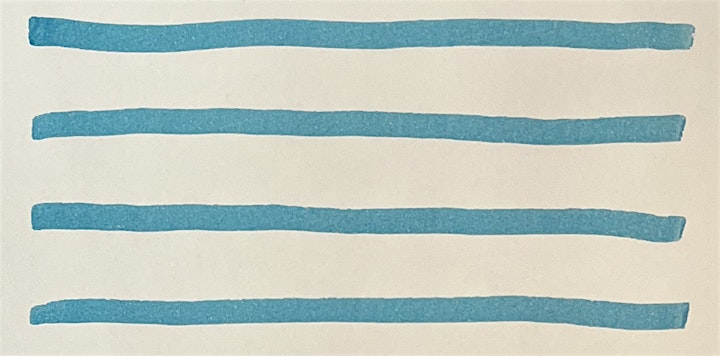 Thursday 12th January 2023, 5pm GMT.
Click here to sign up. https://www.eventbrite.co.uk/e/medical-humanities-and-the-ethics-of-editing-tickets-481665493457
Editing is one of the great skills of academic careers. It is integral to how we engage with our own written work, and also in how we build communities of knowledge exchange and collaboration – through peer review, anthologies, outreach projects, editorial board membership, Wiki-thons, offering to look at a colleague's grant application, etc. It is this central pillar of the academy, and yet at the same time it is seldom discussed and frequently underestimated as a metric of academic success. The practices, rules, and values of editing therefore are things we frequently develop only in private. Everyone must do it, but no one tells us how to – and consequently it is not often addressed how editing speaks to difficult ethical questions of power dynamics, representation, what gets "cut", and what gets ordered.
This NNMH: Research Practice | Practice Research is an online only event that will foreground the practice and ethics of editing as a key skill of the medical and health humanities. In a workshop panel, four leading medical humanities researchers and practitioners will highlight the applied skills and challenges they face as editors. We will be joined by Arden Hegele (Columbia), co-founder of Synapsis journal, Chase Ledin (Edinburgh), Editor-in-Chief of The Polyphony, Adam Harangozó (NIHR), Wikipedian in Residence at NIHR, and Catherine Belling (Northwestern), former Editor-in-Chief of Literature and Medicine. This will then be followed by an open roundtable with our speakers, chaired by James Rákóczi (Durham and Northumbria).
Our aim is to consider together the relationship between editing, health-related knowledge, and academic careers – particularly as they relate to central issues of the medical humanities: the representation of lived experiences of illnesses; the relation of the field to chronic illness and critical disability studies as well as to mad and neurodivergent studies; the use of patient expression and testimony; the gaps between science and humanities cultures; the intersections of care and medical practice; and the global exchange and transfer of medical information. In addition, the event will act as a practical guide and inspiration for those wishing to consider how to develop and take their editing into new directions and projects.
---
Arden Hegele, 'Editing and Building Communities in Health Humanities.'
Arden Hegele is Lecturer in English and Comparative Literature at Columbia University, where she also teaches in Medical Humanities. She is founding editor, with physician Rishi Goyal, of the health humanities journal Synapsis. Her recent publications include Romantic Autopsy: Literary Form and Medical Reading (Oxford University Press, 2022) and the edited volume Culture and Medicine: Critical Readings in the Health and Medical Humanities (Bloomsbury, 2022). One of the stated missions of Synapsis is to develop conversation amongst those 'thinking about medical and humanistic ways of knowing'. Arden will discuss the origins of Synapsis as a "Department Without Walls", and her aim as editor to build community across biomedical science, humanistic study, and public engagement.
Adam Harangozó, 'Making Medical Knowledge Accessible.'
Adam Harangozó is the first Wikipedia Editor in Residence at the UK's National Institute for Health and Care Research (NIHR). Adam has previously worked in a similar role for the Blinken Open Society Archives in Hungary and organises Wikipedia related events for vulnerable and less represented communities. He also writes articles regarding cultural and political issues, his latest publication being 'Passenger Pigeon Manifesto'. His role at NIHR is to develop pathways for healthcare professionals and academics to make their research more visible and accessible through Wikipedia editing. Adam will discuss the opportunities and difficulties of this editorship role at NIHR and outline how researchers and patient representatives alike can become involved in open access healthcare communication projects.
Catherine Belling, 'Challenges of Editing Peer-Reviewed Journals in Health Humanities Research.'
Catherine Belling is Associate Professor of Medical Education at the Feinberg School of Medicine of Northwestern University. She was editor-in-chief of Literature and Medicine from 2013 to 2018 and has been Editorial Board Member of many further leading journals such as Journal for Medical Humanities and Perspectives in Biology and Medicine. Her publications include A Condition of Doubt: The Meanings of Hypochondria (Oxford University Press, 2012) and multiple editorials such as 'Reading like an editor: a farewell note' (Literature and Medicine, 2019). Catherine will discuss the unexpected challenges and under-acknowledged responsibilities of being editor-in-chief and participating on editorial boards.
Chase Ledin, 'Cultural Translation and Editing as Leadership.'
Chase Ledin is an Interdisciplinary Research Fellow in the Centre for Biomedicine, Self, and Society at Edinburgh University. He is acting Editor-in-Chief of The Polyphony, a Durham University-based web platform that aims to stimulate conversations in the critical medical humanities. He has published numerous research articles about representations of chronic HIV, most recently 'Stories of HIV activists during COVID-19 in the UK' with Olujoke Fakoya and Jaime Garcia Iglesias (2022). Chase will discuss current and upcoming intiatives of The Polyphony, such as the Polyphony Meets China project between the Narrative Medicine Research Centre (NMRC) at Southern Medical University (SMU) and Durham's Institute for Medical Humanities. He will consider how editors relate the day-to-day decision-making of editing whilst overseeing a team of editors and cultivating broader ambitions for a journal's future.
---
For further information, contact ECR Development Lead James Rákóczi at or .